GLO-RAY® ALUMINUM INFRARED STRIP HEATER
 Hatco's GRA/GRAH Glo-Ray® Aluminum Infrared Strip Heater blankets food holding areas to safely hold products at optimum serving temperatures, using a pre-focused heat pattern and specially designed reflectors to ensure maximum food holding.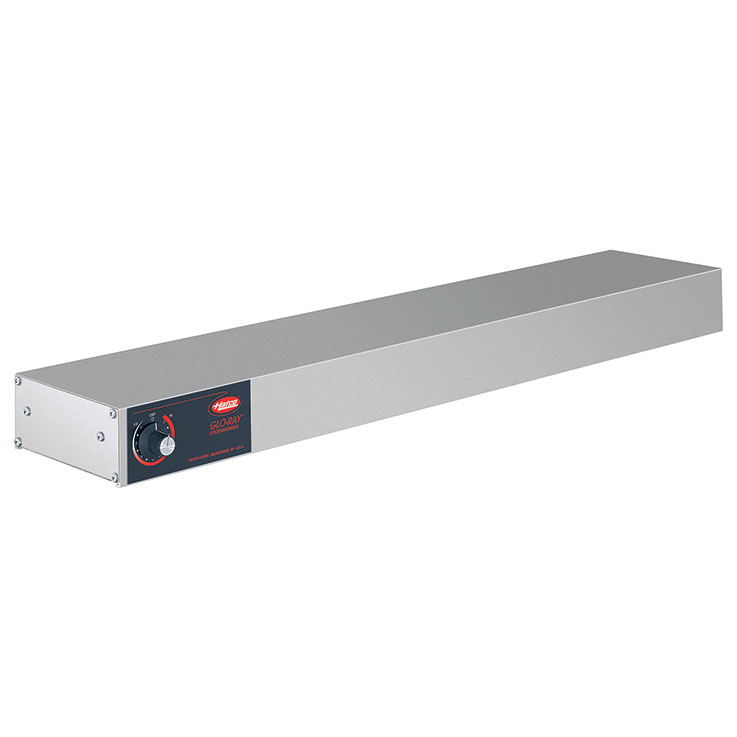 Sturdy continuous aluminum housings eliminate sagging.
Reflector does not blacken, maintaining a consistent, even heat pattern.
GRAH models are high watt.
Available in all Designer colors and Gloss finishes Gleaming Gold, Glossy Gray, Bold Black, Radiant Red and Brilliant Blue to match your décor.
Prefocused heat pattern covers the entire holding surface
Consistent holding temperatures with no "cold spots"
Reflector does not blacken, maintaining a consistent heat patter
Protective wire guards under heating element
Insulation minimizes heat loss
Factory assembled with mounting tabs, ready to install quickly and easily
Hatco TM-5 & 10 Toast-Max Conveyor Toaster
The Hatco TM-10 - E841 is part of the Toast-Max range, an economical conveyor toaster which features an easy to use 4 position toast selector switch with Off / Toast / Buns / Standy-by. The toasting rack is easy to load, with a choice of front or rear ejection.
Toasting capacity may vary by product, toasting of coated products not recommended
1829mm cord located on the left side of back of unit near bottom
Discharge and crumb trays are removable
Suitable for breads or buns
Dimensions: TM-5H 290W x 419D x 387H mm, TM-10H 368W x 419D x 387H mm
Maximum product size: 44(H) x 254(W)mm
Power : 230V, 2.3kW, 10A
Output : 360 slices/hr
Weight : TM-5H 16Kg, TM-10H 19Kg
Finish: Stainless Steel